About Homewrecker Motorsports


Homewrecker Motorsports is a team of drag racers based out of Rogersville, Mo. Our team includes the likes of Brent Deputy and his Warhorse, Randy Brungardt and his Wicked S-10, Todd and Jamond Haug's De Gudfar and many more!
---
Look for De Gudfar, Brent Deputy's Warhorse, Randy's Wicked S-10 and Kelly Carr's The Dragon Slayer next season! We can't wait to get back out on the street!
Events

---

---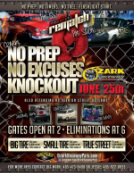 ---
News
Jamond Haug In Gudfar Takes Second At The Shop Inc's Heads Up No-Prep Racing Series in Pacific Junction!
All smiles for team Homewrecker after first round wins by Gudfar and the Wicked S-10 at I29's Heads Up No-Prep. Jamond went on to win two more rounds taking him to the finals!
---
BLOWN IMPALA HITS WHEAT FIELD -vs- KYE KELLEY
URBAN HILLBILLY VIDEOS
Published on Jun 5, 2016
By Urban Hillbilly Video
A wild ride from the EAT SLEEP STREET - 'CONTROLLED CHAOS' Cash Days Event! Jamond Haug in the GUDFAR Blown Hemi Impala -vs- Kye Kelley in the Shocker Nitrous Camaro. Kye gets the win and the Gudfar takes the scenic route through the wheat field , and scares the shit out of Urban Hillbilly' Video front man Sean Melton. Luckily everyone came out OK on this one. lol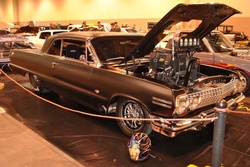 ---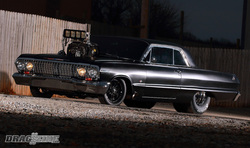 ---
---
Brent Deputy's Warhorse on Street Outlaws!